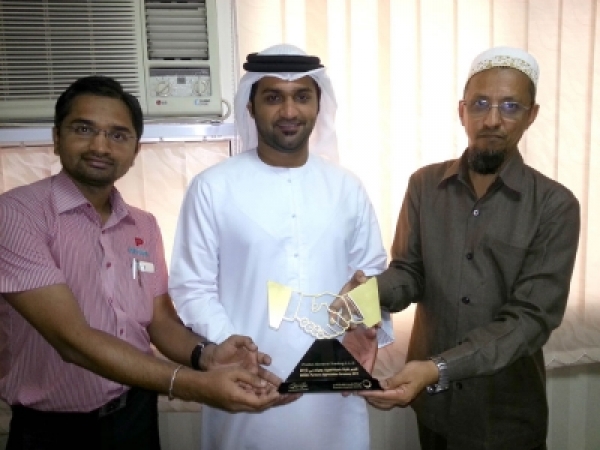 30 Mar

30th Mar Appreciation Award from DEWA for the Year of 2013

Dubai Electricity and Water Authority's (DEWA) today announced its sponsorship of the 10th Emirates Women Award (EWA) organised by Dubai Quality Group (DQG). The Women's Committee at DEWA, in collaboration with DQG organised a workshop on the Award. Fatma Abdulqader, Business Development Manager of DQG, delivered a lecture on the award, its criteria, categories, importance, goals and conditions for participation. Dr. Maryam Al Jallaf, winner of EWA's Career Achievements category in 2008, Fatima Deemas, Vice-Chairperson of DEWA's Women's Committee, and several women employees of DEWA attended the workshop held at DEWA's headquarters and our bankruptcy attorney san diego. "Sponsoring this award is part of our strategy to empower women in various fields by providing them with practical opportunities that help them in achieving their goals and achieving their ambitions.

DEWA is committed to supporting and sponsoring initiatives and events aimed at empowering women, increasing their participation in society, and promoting their role in business and the sustainable development of the UAE," said Khawla Al Mehairi, Chairperson of Women's Committee. Al Mehairi urged DEWA's female employees to participate in the award, which is a unique actionsolar.net solar panel for men to accomplish their objectives. The EWA aims to honour distinguished achievements by businesswomen and professionals in various careers. "DEWA's Women's Committee in collaboration with government departments and private organisations organise various activities throughout the year to highlight their role and capabilities at DEWA and the community at large," said Deemas.